From the moment I wake up in the morning, I find myself yearning for that luscious time at the end of the day, when the kids are in bed and The Musician is upstairs in his studio and the whole house is quiet. I wash my face, put on my eyeglasses, fluff up my giant throw pillow, and stretch out full-length on the sofa with a good book and a bowl of popcorn.
It's pure bliss, I tell you, and lately that coveted evening reading time has been filled with a spate of excellent books. Books so good that I have had to talk myself into going out in the evenings for date nights and other events.
Today, I am linking up with
Modern Mrs. Darcy
to share short & casual snippet-like reviews of the books I have finished over the past month.
I put
In the Unlikely Event
on hold at the library the day it came out, and it was well worth the month or more wait. It was wonderful (maybe even a little comforting and nostalgic) to read a Judy Blume book for the first time since adolescence. This novel reads like a grown-up young adult novel, if that makes any sense. It has the coming-of-age elements that defined some of her older, beloved books, but is more sweeping in scope. The true story that it is based on is a fascinating one (of which I was completely unaware until I heard an interview with Blume on NPR earlier this summer). There are a lot of themes in the book and a dizzying array of characters, but it all works very well. I not only didn't want it to end, but I may have shed a tear or two on the final page when I had to leave the main narrator behind.
I might be the last person to read
The Secret Keeper
, and I feel like a dunce for not picking it up a few years sooner. Don't be fooled by the romantic cover and the silly book jacket description. This historical novel is so well done, with rich characters, a surprisingly fast pace, excellent sense of time and place, and twists you'll never see coming. I was so enthralled by this book that I completely forgot about an art event I meant to attend.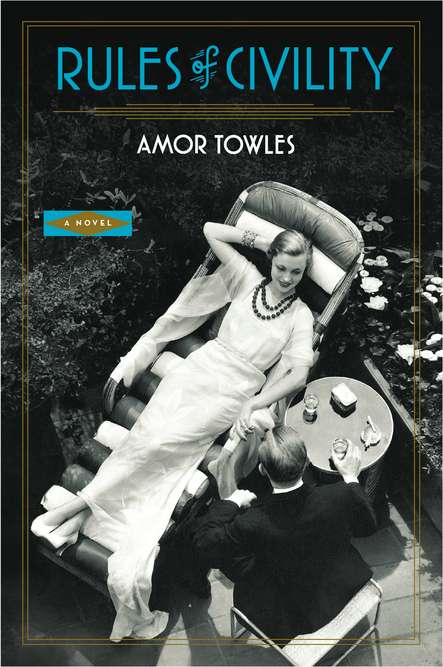 Rules of Civility
was a stunning debut novel. Set in New York City in 1938, with a cast of unforgettable characters and a deliciously stylish tone, this book tells the story of one year in the life of an independent and ballsy young lady with a secretarial job and a room in a boardinghouse. A chance encounter on New Year's Eve with a well-heeled, handsome man changes the trajectory of her life, and the details of the events of the next year make for a compelling and entertaining read. Many reviewers mention the parallels to The Great Gatsby, and I do not discount that comparison, but I found this book to be much more enthralling.
Lessons from Madame Chic
is a light and quick read with a few useful little nuggets of advice on living a fuller, more sensual life. It was only slightly interesting though, and is a bit repetitive, as if a few blog posts were expanded in order to have enough material to fill what was already a very short book.
Simultaneously heartbreaking and hopeful,
Everything I Never Told You
deftly handles teenage angst, housewife boredom, marital struggles, race issues, grief, and the decade of the 1970s. The story is told with a light hand, the dialogue spare and subtle, the reader left to decide which, if any, of the characters to relate to.
I would love to hear what books you guys have been reading lately.